Oatmeal Chocolate Cake Recipe with Coconut Pecan Frosting
3 min read
An irresistible chocolate cake recipe everyone will adore
Chocolate Cake Recipe from Shelley Adams Whitewater Cooks and Icing Recipes from Susan Holwegner (my mom!) 
Today July 7th is World Chocolate Day so we are posting a soulful food recipe since balanced living should always include foods chosen exclusively for taste and social fun. 
As the Chocoholic Nutritionist naturally you can bet if I'm making a birthday cake for a family member, I'm going to make a chocolate cake.  Here is my go-to recipe for my favorite chocolate cake. I'd personally suggest the coconut pecan frosting as my number one choice, but this cake is also delicious with a traditional chocolate cream cheese icing too.  
This chocolate cake recipe doubles beautifully to fit into a 12 1/2-inch round cake pan (or a 9 by 13-inch cake pan) and feeds at least 16 and more, if some of them are little ones.
Serves 8  
What You Need
Oatmeal Chocolate Cake

Recipe

I

ngredients:
1/2 cup oats

1 cup boiling water

1/2 cup butter, room temperature
1 1/2 cups brown sugar
2 eggs
1 tsp vanilla
1 cup flour
1 tsp baking soda
1 tsp baking powder
1/3 cup cocoa powder
1/2 tsp salt
Icing Option 1:  Coconut Pecan Frosting Ingredients  
1 cup evaporated milk

1 cup sugar
3 egg yolks
½ cup butter
1 tsp vanilla
1 1/3 cup coconut flakes
1 cup chopped pecans

 
Icing Option 2: Chocolate Cream Cheese Icing 
1 8oz package of cream cheese, softened at room temperature

4 tbsp butter, softened at room temperature
2 ½ cups icing sugar
2 tbsp cocoa powder
2 tsp vanilla

 
How to Make the Oatmeal Chocolate Cake

 

Recipe
Pour boiling water into a small mixing bowl with oats. Let stand 10 minutes.

 

In a large mixing bowl, mix butter and sugar together until light and creamy. Add eggs one at a time, then vanilla.

 

I

n another bowl, sift together flour, baking soda, baking powder, cocoa powder and salt.

 

Alternating wet and dry, add oat mixture and dry ingredients to creamed butter mixture in three parts. Stir after each addition until smooth.

 

Pour batter into a greased

9-inch

springform pan.

 

Bake at 350°F for approximately 30 minutes until skewer inserted into middle of cake comes out clean.

 

Ice with your

favorite

icing or cover in whipped cream!

 
ICING METHOD:  
If you are making coconut pecan frosting:
Combine the first five icing ingredients in a pot and stir over medium heat until thickened, about 12 minutes.

 

Add flaked coconut and chopped pecans

 

Stir until thick enough to spread

 
If you are instead making chocolate cream cheese icing:
Combine all the ingredients in your mixer and beat until smooth.

 
If you tried this Oatmeal Chocolate Cake recipe, let us know and share your thoughts down below in the comments or tag us on Facebook and Instagram @healthstandnutrition! 
Nutrients per serving
742 Calories 
95.5 g Carbohydrate 
12 g Protein 
37 g Fat 
6 g Fiber 
Don't miss out on healthy new recipes or nutrition articles and sign up for our newsletter, today! 
Sound Bites is a weekly nutrition newsletter that goes out to thousands of subscribers. Written by our team of registered dietitians and nutrition experts, it includes articles, videos, tips and recipes.
As a special BONUS, we'll email you our popular '51 Healthy Snack Attacks' PDF.
Check out these chocolate recipes for more ideas!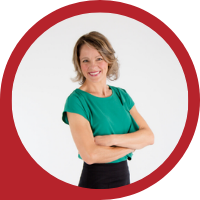 About Andrea Holwegner
CEO, Registered Dietitian, Counseling Practice Director & Professional Speaker
Andrea the «Chocoholic Nutritionist» is founder and CEO of Health Stand Nutrition Consulting Inc. since 2000. She is an online nutrition course creator, professional speaker and regular guest in the media. Andrea is the recipient of an award by the Dietitians of Canada: The Speaking of Food & Healthy Living Award for Excellence in Consumer Education….Read more